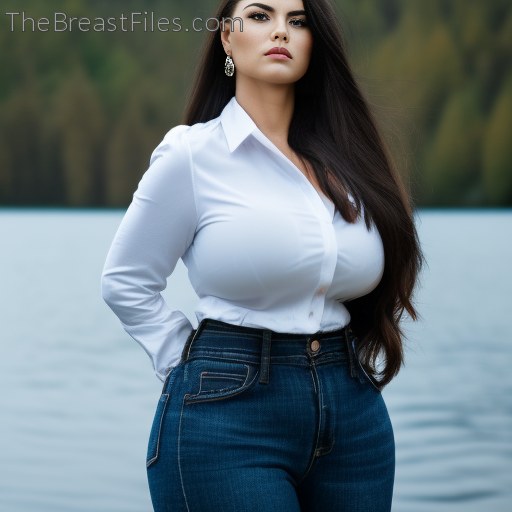 For years, mainstream media portrayed a single image of beauty; tall, thin, and with small breasts. But times are changing, and today we're seeing curvier models become more accepted in the fashion industry. In this blog post, we'll explore the history of modelling with bigger breasts and how body acceptance has grown to become a positive trend.
The Evolution of Modelling Standards
For too long, only slim models—with small breasts—were accepted in the mainstream modelling industry. It seemed that any model who wasn't tall and slim enough was out of luck. This narrative began to change in the late 1990s when plus-sized models began to make waves on the scene. Models like Ashley Graham, Iskra Lawrence, Victoria Flores and Precious Lee challenged traditional notions of beauty by embracing their curves and promoting self-love for all body types.
Although there were still some limitations on which types of bodies could be seen in fashion magazines or on runways, it was a step in the right direction. Today there is an ever-growing acceptance for models with big breasts—we are finally beginning to see more diversity within the industry. Even major fashion labels like Gucci have begun using curvy models in their campaigns! This is a sign that we are moving towards a society that embraces all body types as beautiful and worthy of celebration.
Body Positive Advertising
Social media has played an important role in promoting body positivity through advertising campaigns featuring diverse bodies—including those with larger breasts! Companies such as Aerie have created campaigns that celebrate real women's bodies without photoshopping or retouching them at all! These campaigns show that companies care about celebrating true beauty instead of creating unattainable standards. Additionally, many brands such as American Eagle have signed contracts with their models stating that they will not be retouched or photoshopped in any way for future campaigns – creating an even more realistic representation for their consumers!
The fashion industry is slowly but surely embracing more diverse body types — including those with big breasts — allowing us to redefine what beauty means today! We've come a long way since plus size models first stepped onto the scene but there is still much work to be done before everyone feels represented within mainstream media. With more companies taking steps towards embracing real beauty without photoshop or retouching their images, we can continue working towards greater acceptance for all body types! With time comes change; let's celebrate this shift together.