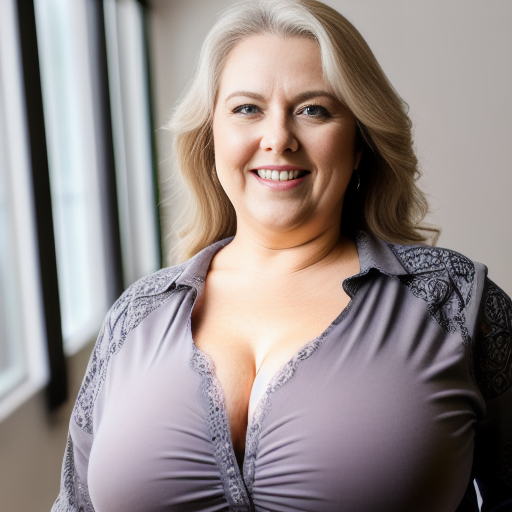 Shopping for clothes when you have large breasts can be challenging. Trying to find the right fit and style can be a daunting task, but with the right tips and tricks, it doesn't have to be!
Whether you prefer shopping in-store or online, there are a few simple steps that you can take to make the whole process more enjoyable. Let's take a look at how you can find clothes that will flatter your larger chest.
Finding Your Fit
When it comes to finding clothes for large breasts, fit is everything. It is important to make sure that your clothes are tailored to your shape so that they don't pull or sag in unflattering ways. If you prefer shopping in store, try on different sizes until you find one that fits comfortably without having to constantly adjust it. If you are an online shopper, always read the sizing chart carefully before making a purchase. Look for items made with stretchy fabrics like jersey knit or cotton blends – these materials will allow for some movement and give your outfit a more comfortable feel throughout the day.
Look For Supportive Structures
If you have larger breasts, look for clothing items with supportive structures built into them such as underwire bras and built-in shelf bras within dresses and tops. These provide extra support while still allowing you to look stylish and fashionable. Additionally, wearing a well-fitting bra underneath all of your outfits is essential – this will help keep everything in place so that nothing moves around too much throughout the day.
Think Outside The Box
Just because shopping for clothing with larger breasts may seem difficult does not mean it has to be boring! Try looking outside of the box when searching for clothes – think about different cuts or styles of garments that would work best with your figure type. For instance, A-line dresses or jumpsuits can be flattering on women with larger chests as they draw attention away from the bust area while still providing an overall slimming effect (bonus!). Other options include wrap tops and v-neck shirts which create an elongated look as well as tunic tops which help cover up any problem areas without sacrificing style points.
Shopping for clothes when you have large breasts can certainly present some challenges – however, by following these simple tips and tricks it doesn't have to be an unpleasant experience. Remember to think about fit first by trying on different sizes both in store and online; then think about supportive structures such as underwire bras or built-in shelf bras; finally, don't forget to step outside of your comfort zone by thinking about different styles or cuts of garments that might work best with your figure type. With just a few small changes, finding flattering clothes is easier than ever before. Happy shopping!